Massage Therapy Services...
Swedish: A gentle full body relaxing massage. Client is unclothed on a table, covered by a sheet and massaged with oil. Your session consists of long fluid strokes, pressing, kneading and rubbing your muscles. This modality is excellent for alleviating aches and pains, releasing toxins and improving your circulation. When you feel the need to be pampered, Swedish Massage is the best choice for you.
Shiatsu: A Japanese full body massage on the floor. I incorporate this style on a table. Client is clothed and no sheets or oil are needed. Your session consists of thumb pressure, gentle stretching and joint mobility to release muscle tightness to increase your range of motion. Also known as Pressure Point Massage, this spiritual modality promotes self healing by balancing your body's energy, heightening your awareness and creating an overall sense of well being. Please wear loose comfortable clothing.
Deep Tissue: A deeper more clinical full body massage. Client is unclothed on a table, covered by a sheet and massaged
with oil. Your session consists of pinning, separating and realigning muscle groups with slow focused penetrating strokes. In addition to hands, my forearms and elbows are used for extra pressure. This massage is designed to target problematic area's (i.e. knots and tension). Please be advised that it is more intense than other types of massages, but I use caution not to go beyond your threshold o pain. Soreness is common the following day.
Sports: An vigorous athletic massage. Client may be clothed or unclothed on a table covered by a sheet and massaged with oil. ed. This faster paced massage is usually done before, during or after strenuous activity to help heal minor injuries and prevent further ones. You may prefer specific areas to be worked on although full body is recommend. Your session consists of jostling, beating, compressing and stretching your muscles to maximize your performance. This modality drains away fatigue, pain, swelling and relieves muscle cramps. If you play sports or are active at the gym, Sports massage is the best choice for you.
Combination: A full body massage combining all of the techniques I described above. Client is unclothed on a table, covered with a sheet and massaged with oil. Relax and rejuvenate with a more customized session to fit all your needs; my most popular request.
Added Amenities...
Aromatherapy: Your massage oil can be infused with a pure essential oil to add a pleasant fragrance to your session. Stimulate your senses with Spearmint, Peppermint, Cinnamon, Clove, Rosemary, Thyme, or Lemon oils. Pick one out yourself or let me decide for you.
Reflexology: A timeless art based on the principle that massaging certain parts of the hands and feet will produce therapeutic effects on the rest of the body. I incorporate the gift of reflexology in all my sessions.
I support the Lesbian, Gay, Bisexual & Transgender Community!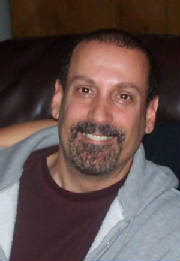 Ron Naples CMT
Bio: I am a graduate of The National Holistic Institute 5900 Hollis St. Emeryville, CA 94608 1-800-315-3552. I am certified, licensed and insured.
I discovered the true healing power of massage after experiencing a serious neck injury. Today I teach clients how to how maintain their bodies through proper body mechanics, diet and exercise. I also enlighten them on the physiological and emotional benefits of massage therapy.
Experience: For the last 10 years I have worked as an Independent Contractor for many of San Francisco's finest hotels: Adagio, Argonaut, Campton Place, Clift, Fairmont, Harbor Court, Hyatt, Kensington Park, Mark Hopkins, Marriot, Monaco, Palace, Palomar, Phoenix, Prescott, Ritz Carlton, Serrano, Sir Francis Drake, Stanford Court, Triton, Villa Florence, W Hotel.
I've also worked for Club One: Nob Hill, Union Square and Oakland City Center.
I am currently working Sundays at M spa in the Castro District. Please inquire about my schedule.
M Spa
2187 Market Street, SF CA 94114
415-556-9100
Outcall appointments are available for my regular M spa clients for the same price!
Prices, Hours, Location:
$75 for 60 minutes
$95 for 90 minutes
Hours & Location: Appointments are at my residence in the East Richmond Heights area on Saturdays from 11 a.m. to 7 p.m. Please contact me for an available time, preferably a day in advance. Directions will be sent with your confirmation. Safe street parking & shower are also available. Cancellations no later then 24 hours please.
Phone: 510-734-3655
Professional, Safe and Secure:
I practice only the most professional and safest techniques. You'll receive your massage on a massage table, and when unclothed you'll be securely draped with sheets. I prefer to use natural oils that moisturize and absorb into the skin rather than lotions that tend to leave sticky residue. All men and women are welcomed.
Note: Massage may not be suitable for clients with serious health conditions or injuries. I may ask you for a brief medical history before we begin your session.