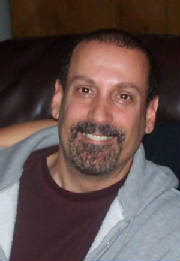 Ron Naples CMT

Bio: I am a graduate of The National Holistic Institute 5900 Hollis St. Emeryville, CA 94608 1-800-315-3552. I am certified, licensed and insured.
I discovered the true healing power of massage after experiencing a serious neck injury. Today I teach clients how to prevent injury by using proper body mechanics. I also enlighten them on the physiological and emotional benefits of massage therapy.
Experience: For the last 10 years I have worked as an Independent Contractor for many of San Francisco's finest hotels: Adagio, Argonaut, Campton Place, Clift, Fairmont, Harbor Court, Hyatt, Kensington Park, Mark Hopkins, Marriot, Monaco, Palace, Palomar, Phoenix, Prescott, Ritz Carlton, Serrano, Sir Francis Drake, Stanford Court, Triton, Villa Florence and W Hotel. I've also worked for Club One at the Nob Hill, Union Square and Oakland City Center locations.
I am currently working at M spa in the Castro District on Sundays. Please call the spa for my availability. M Spa 2187 Market Street, SF CA 94114 www.mspasf.com
...and don't forget to friend and like me on Facebook!
https://www.facebook.com/ronnaples.massagebyronn123

https://www.massagebyronn123.blogspot.com
Yelp Reviews...
"Finding a good massage therapist is like finding a psychologist or any other service professional: the two of you have to click. For me, Ron clicks. He's intuitive, he's professional, and he possesses that other dimension of true tranquility and caring that seems to evade a lot of other therapists. He has empathy for your body and soul." Jeffrey H. San Francisco, CA
"I have been seeing Ron for massage for over a year now in his Richmond Hills location and it's quite clear that he has talent, experience and commitment to what he does from the massage that he gives. I find his technique of combining a variety of massage techniques and movements both unique and highly effective. Ron is professional, courteous, and friendly. He does an excellent massage with just the right amount of pressure from his great hands. I enjoy our conversations during the massage as well as the massage itself, which has helped my lower back pain issues and has left me feeling much more relaxed and pain free. I consider Ron to be my #1 massage therapist in the Greater SF Bay Area." Andrew A. Berkeley, CA
Thank-you for visiting:
Professional Massage Therapy
Richmond, California
Would you like to recommend me to anyone? Please feel free to use the icon below. I appreciate your support in helping me promote my services.